Essential and Underappreciated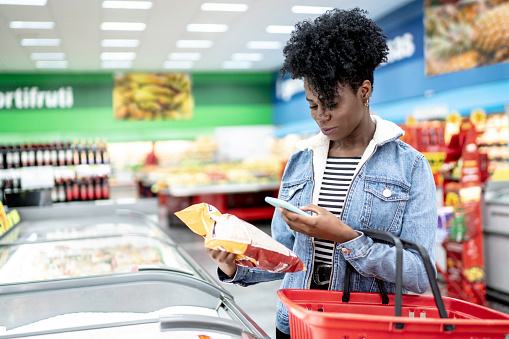 We can all agree that this year has been different. In late February when the news of Covid-19 was beginning to dominate the news cycles, I was working for a large grocery chain located in the Southeastern part of the country. It was then that the murmurs of a looming shutdown by Governor Roy Cooper of North Carolina began circulating among upper management. Sure enough days later the hearsay lead to empty shelves and altercations over toilet paper. Imagine the lines for Super Bowl, Thanksgiving, and Christmas combined but multiplied times ten. The fear of the unknown brought out an ugliness in people whom were otherwise less temperamental. Grocery stores were immediately labeled an essential business so while others were fortunate enough to work from home, many had to rough it by continuing to perform their jobs while dealing with hostile people and a illness that was very unknown at the time.
Millions of Americans have suffered terrible losses that have shifted our perspectives on what the new normal is or what may become in the near future. Those who have had to continue tirelessly working nonstop throughout such an tedious year deserve much more that what they have been offered. There was brief compensation of extra pay but most of that was discontinued early in the summer regardless of the numbers of those becoming sick steadily increasing. Healthcare workers, grocery and retail associates, factory workers,gas station attendants, long haul drivers and too many others to name have been the backbone of a nation where they have been carelessly undervalued and knowingly put at risk. In my eyes, the "essential" worker title is equivalent to being our everyday heroes.
Most employees that have been forced to work during the Covid-19 pandemic are overwhelmingly low-wage or hourly workers who depend on showing up in order to survive. In lamest terms, many of them are people of color. Meat-packing plants and warehouses across the nation dealt with some of the highest infection rates though many of them never closed and workers were extremely fearful of becoming ill. There have been several instances of employees speaking out about them being targeted and threatened with job loss if they did not show up to work even in unsafe conditions. While nurses and doctors may be well paid, the stress levels they have had to battle has led to severe fatigue and exhaustion. They have also witnessed tremendous levels of death while grappling against a sector of the population that does not even believe that the Coronavirus is real.
There is an uncertainty that remains for everyone as we continue to battle Covid-19 together. Even if some do not see the value of wearing a mask, now is the time to think of others before ourselves to ensure that we are protecting our most vulnerable populations. These brief moments of discomfort are worth the lives it may save. On several occasions I have witnessed workers encountering irate people that want to argue against wearing PPE for the ten minutes it takes to enter a store. Unfortunately these kinds of people may think they are making some statement but they really just make themselves look silly, self-centered and selfish.
From the loss of hundreds of thousands of lives that have perished due to the pandemic, small business closures, racial upheaval, the continuum of police violence, and an outrageously tiring election cycle each us has had to contend with overcoming obstacles in one way or another. We can assist our essential workers in one of the simplest ways possible and that is just to be kind to one another. To borrow the words of CNN's Jake Tapper, I would summarize 2020 as "a hot mess, in a dumpster fire, in a train wreck."